Stanford Europe Golf Tournament – Biarritz Scramble Cup 2019
The Stanford Alumni Spain & Stanford Club of France Co-Organize: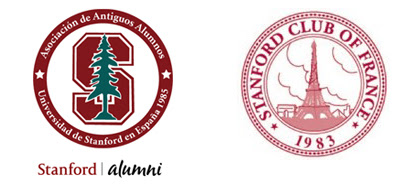 An exceptionally legendary Golf Course reserved for Stanford Alumni in the best season of the year ! 
The Scramble Biarritz Cup is a golf tournament aimed at developing closer friendships among Stanford alumni golfers. It was held for the first time in 2012 and is celebrated each year in August.

It is played under the Biarritz Scramble Two-Person rules (please read Rules and Strategy) because we want to encourage everyone and not run the risk of losing our good mood with strokes of bad luck. The main feature of Biarritz Scramble is that for every hole the pair must choose at least one stroke of each partner.

To access the photos and the results' table of all the championships, please use the password that will be sent to you with your payment confirmation on the tab iAcceso, since we are treating this information as confidential.

There is limited capacity and priority will be given to Alumni members up-to-date with their 2019 membership.
For more information you can access at www.biarritzscramble-english.com. We can be contacted at  marcelino.elosua@lidbusinessmedia.com or by phone during August at (+33) 5 59 22 04 87.
The registration fee is per person which covers everything, including green fee, trophies, presents and cocktail-dinner. A fee of 40€ applies to non-players coming only to the cocktail and the surprise presents lottery.
Good luck to all and have a great time!
The Stanford Alumni Spain & Stanford Club of France (Co-Organizers)
We thank our sponsors:
Date and time
August 17, 2019, 12:00 PM - 10:30 PM
Location
Golf de Biarritz le Phare
2 Avenue Edith Cavell
64200 Biarritz